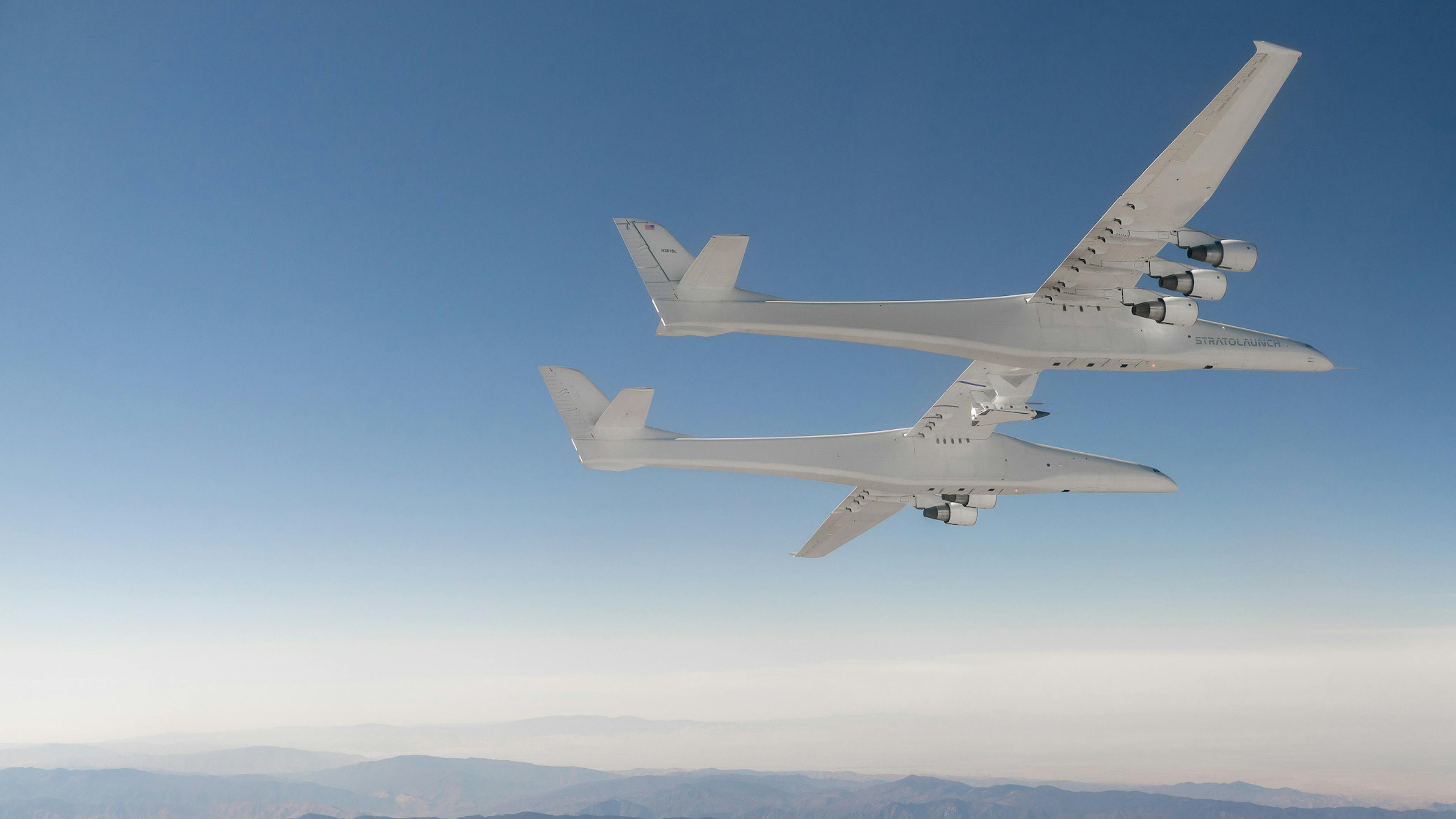 1st Captive Carry of Talon-A
Oct. 28, 2022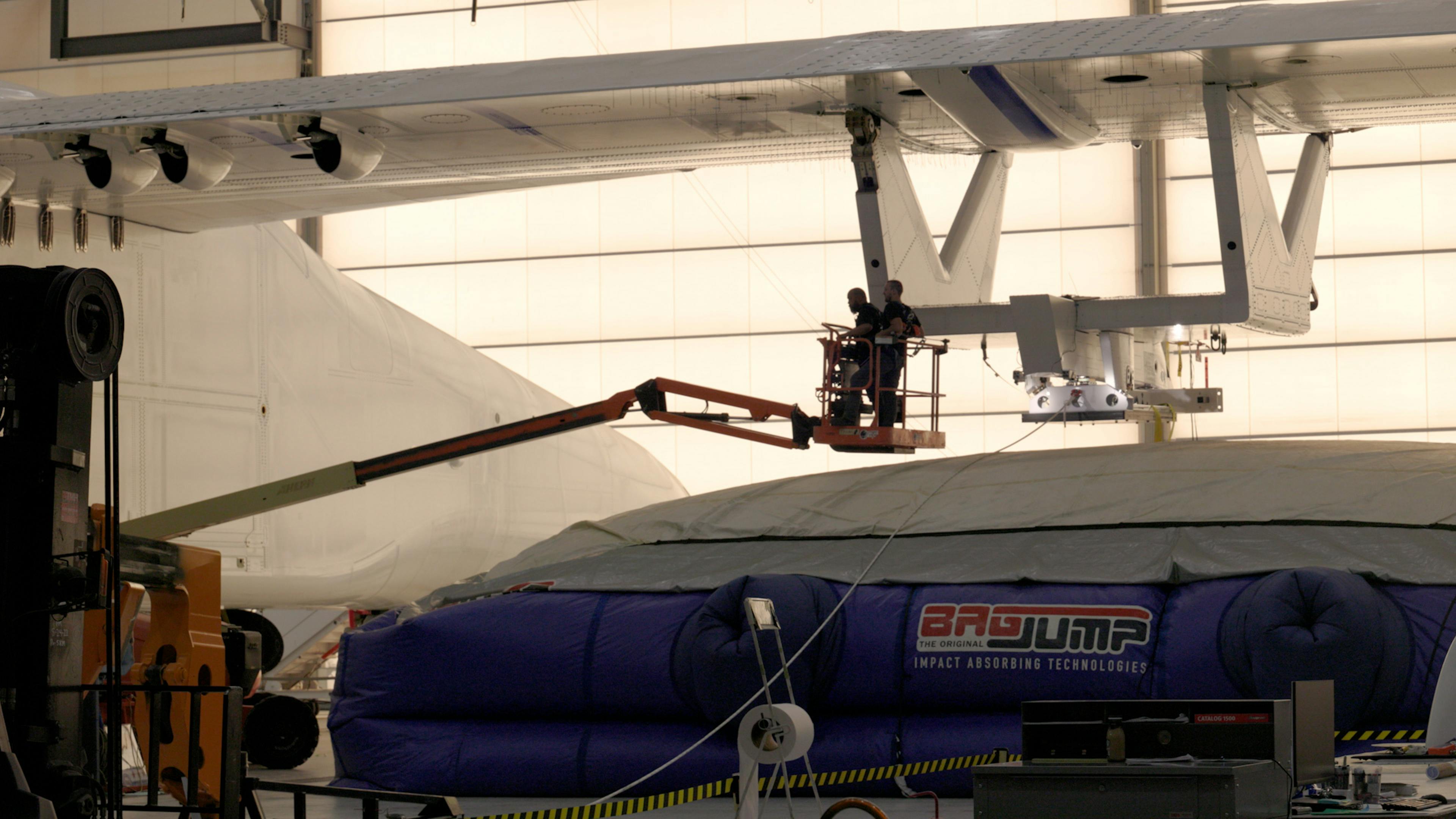 Pylon Release System Mass Simulated Drop Test
We put our pylon release system to the test by releasing an asset simulating properties of the Talon-A vehicle. This ground test serves as an additional proof point for how the release system will work in flight and ensure that the Talon-A vehicle will cleanly and safely separate from Roc during a mission.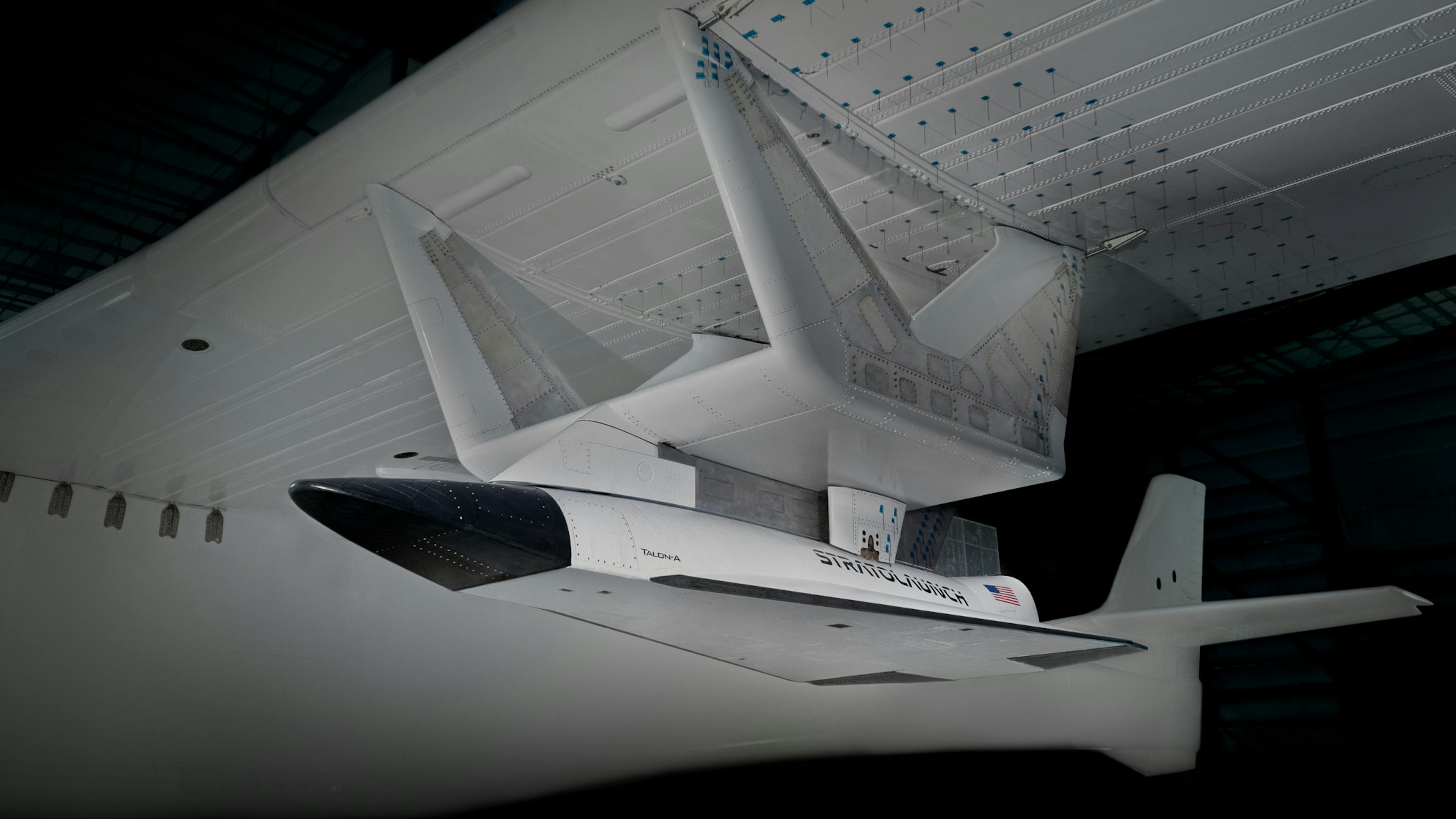 Hypersonic Research: A National Imperative
Advancing hypersonic technology is imperative to the United States defense strategy. Former Chief Scientist of the U.S. Air Force, Dr. Mark Lewis and Stratolaunch Chief Technology Officer, Dr. Daniel Millman share their thoughts on the history, current affairs, and future of hypersonics. Dr. Millman also discusses how the Stratolaunch Talon-A, a reusable autonomous test vehicle, will be used to accelerate our nation's hypersonic flight test tempo, similar to the X-15 of the postwar era.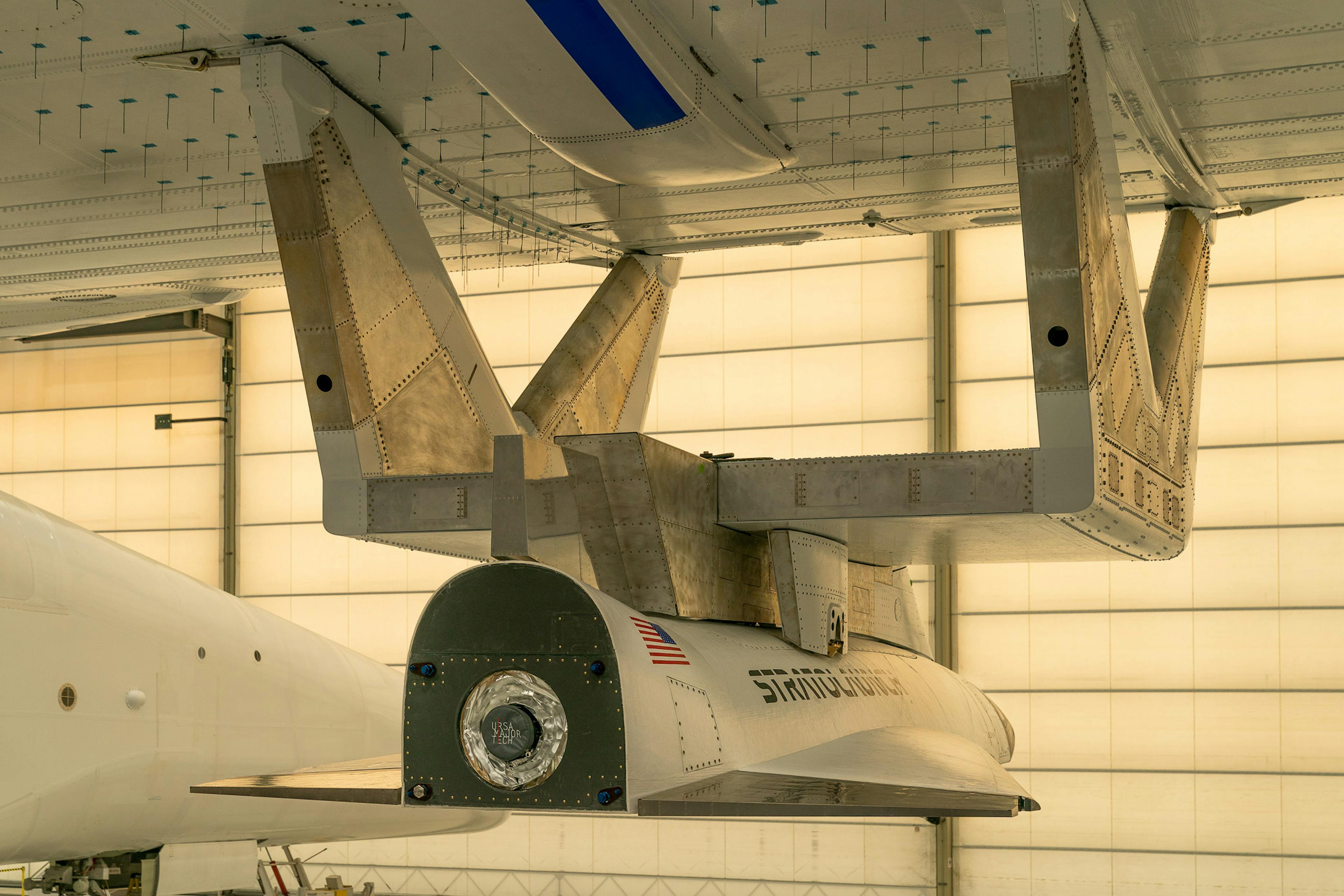 Talon-A Integrated with Roc
Talon-A Vehicle Mated with Roc Carrier Aircraft for First Time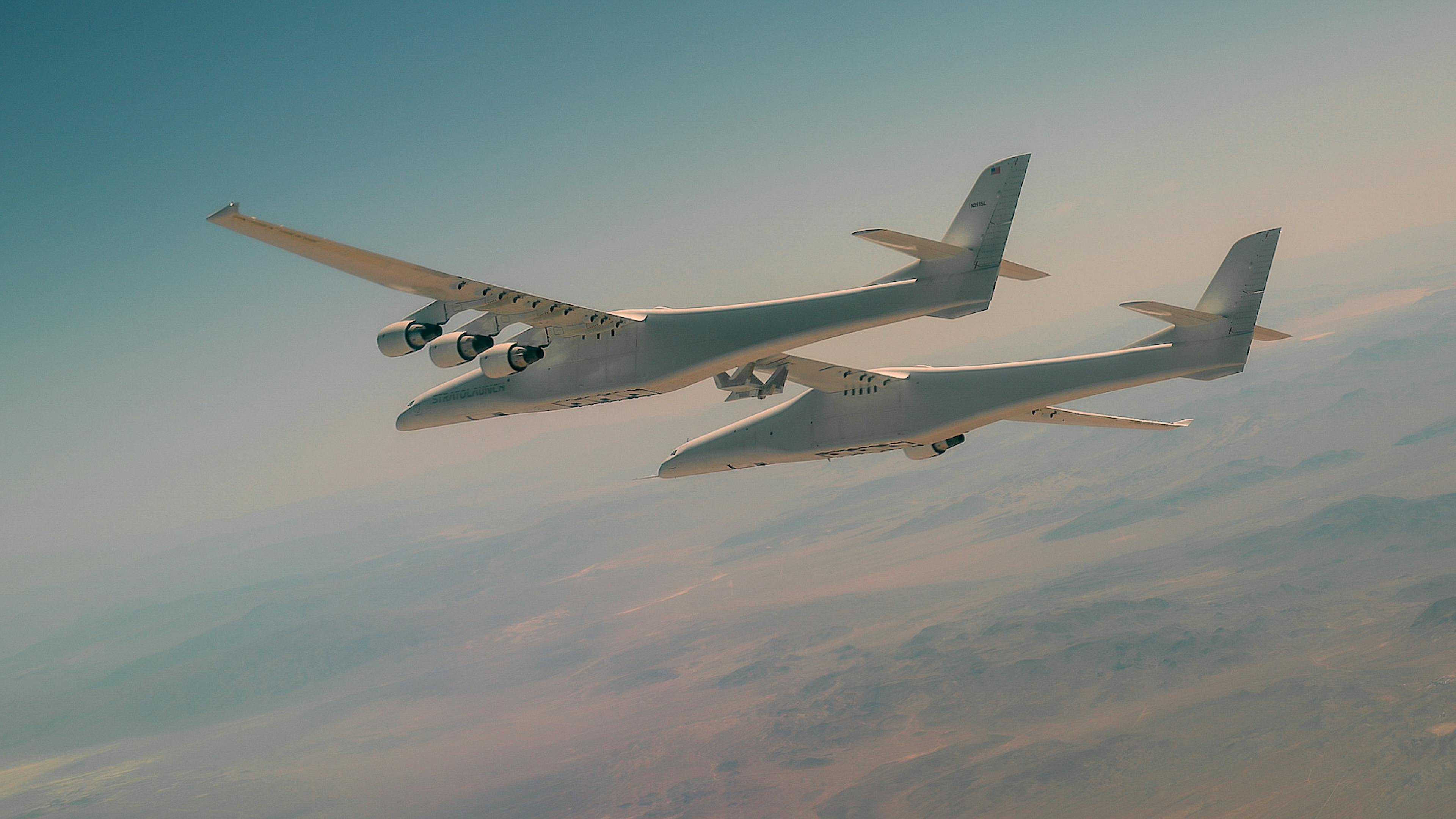 Flight Test 5: Aerial Chase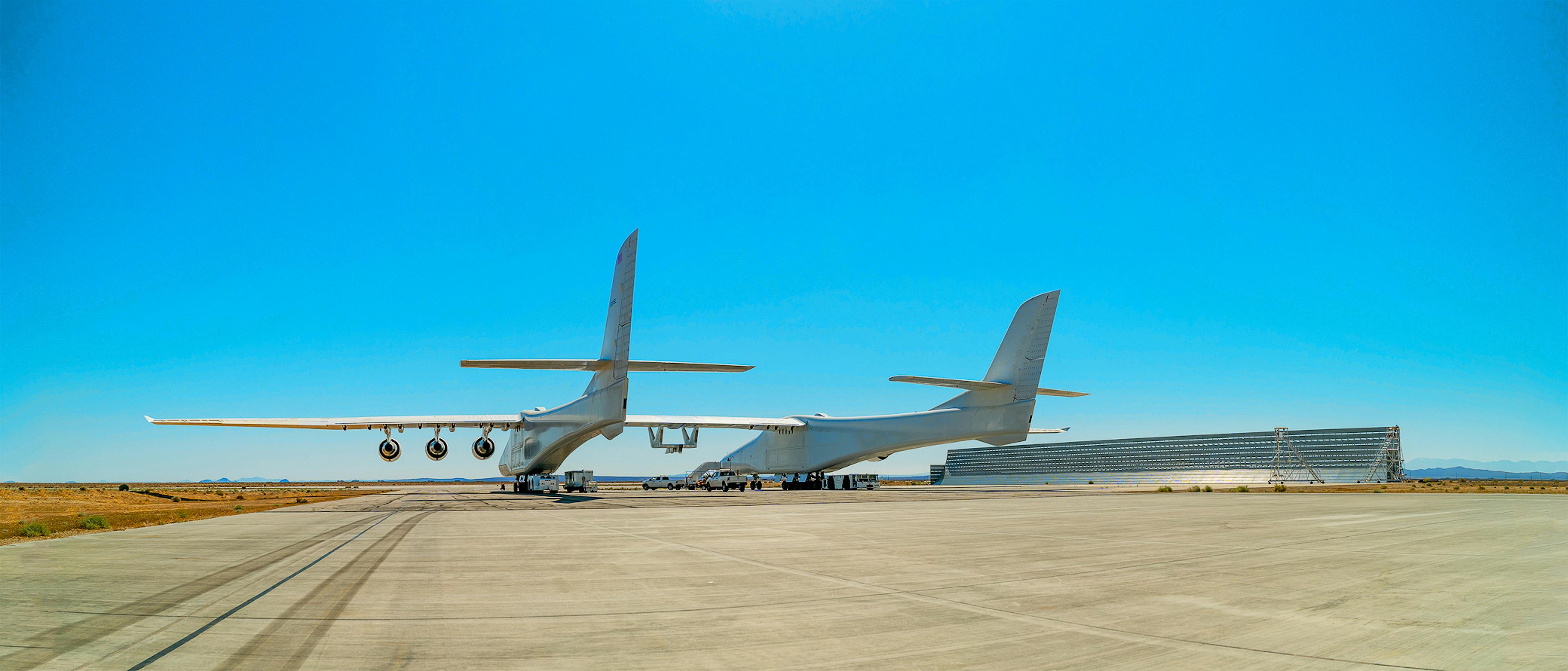 Roc + Pylon
Stratolaunch Engineering Team Integrates Roc with Pylon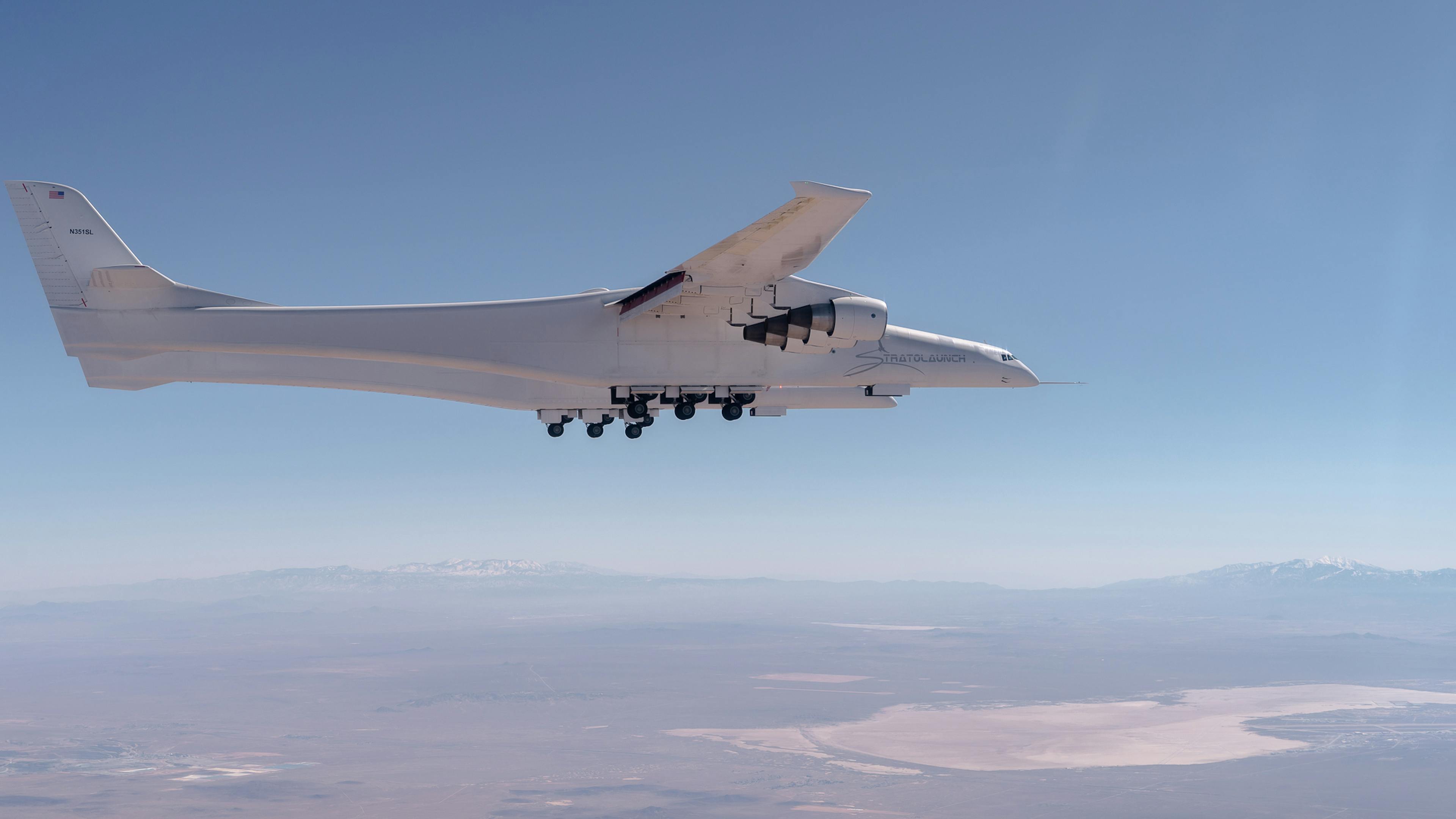 Preparing for Gear Retraction
Preparing for "Roc" Carrier Aircraft Flight Test 4